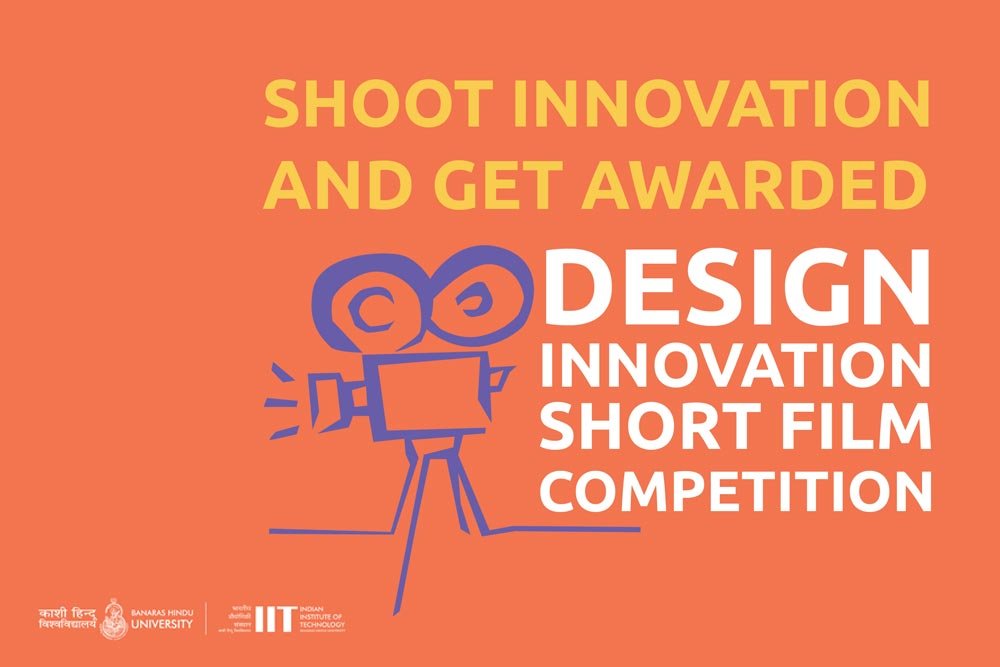 Posted On:

Jul 28, 2018

Posted By:

admin
Design Innovation Short Film Competition
Design Innovation Centre – BHU (DIC-BHU) is delightfully announcing 'Short Film Competition' for the students of BHU on the theme of 'Design and Innovation'. The objective for organizing this competition is to highlighting the design and innovation have been done in BHU and also to identifying the possibilities of design and innovation within university campus along with promotion of design and innovation among the students of the university. DIC-BHU is inviting all faculties and Institute to participate in this competition. Winner and Runner-up will be selected from each faculty and institute and will be awarded by Rs. 10000/- for winner and Rs. 5000/- for Runner-up. The subject of short film will include:
Activities held in BHU campus based on Design and Innovation.
Design and Innovations are in BHU campus.
Possibilities of Design and Innovation within University.
Design Significance of the Architecture and Greenery of campus and how this is innovative.
Design and Innovation in Concern Faculty or Institutional activities.
Desirable students will have to submit filled application form along with the completed and final edited short film with the duration of 5 to 20 Minutes at Design Innovation Centre BHU office by 1stSeptember 2018 to participate. The award ceremony will be held on 15th September, 2018 by full day screening at Design Cafe, Department of Applied Arts, Faculty of Visual Arts, Banaras Hindu University. For more information you may visit www.diciitbhu.com or you may enquire by diciitbhu@gmail.com or call 9307627818.
---